Founded in 2013, the Brazilian Solar Photovoltaic Energy Association (ABSOLAR) is a private, non-for-profit, trade association, which gathers companies from the entire value chain of the solar photovoltaic (PV) sector with operations in Brazil. The entity coordinates, represents and defends the interests of its associate members regarding the development of the market and the sector, promoting and disseminating solar PV energy in the country.
We are the driving force behind the Brazilian solar PV sector in national and international territory. We elaborate technical studies and encourage the education and qualification of the sector by means of partnerships, events, meetings and our digital communication channels.
Our Government and Institutional Relations and Communication departments work tirelessly to support ABSOLAR's role as the primary source of information for the public agents and for the press, opinion leaders, civil society and other stakeholders in all solar PV matters. This way, we promote a positive business environment for all who work and invest on the technology.
Three pillars of success
Representation in executive, legislative and judicial branches of government

Represent and promote the solar photovoltaic sector in Brazil and abroad to main media outlets and entities of the electricity sector in Brazil with legitimacy, ethics and transparency.
Excellence in technical and market information

Monitoring the solar photovoltaic sector for the preparation of news and reports for daily information of ABSOLAR associate members and society.
Business generation

Offering a meeting point to companies in the sector, through strategic meetings with authorities and specialists in the solar photovoltaic sector.
Board of Administrators
ABSOLAR has a Board of Adminitrators composed of representatives appointed by the elected associate members for fixed terms. Their main attributions are:
-Strategic planning of the association's activities;
-Definition of the acting guidelines for ABSOLAR in regards to its interlocutors (government, media, NGOs, sectoral entities, among others);
-Definition of short and long-term goals.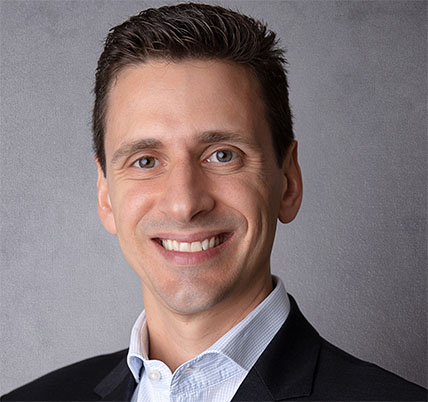 Ronaldo Koloszuk
President of the Board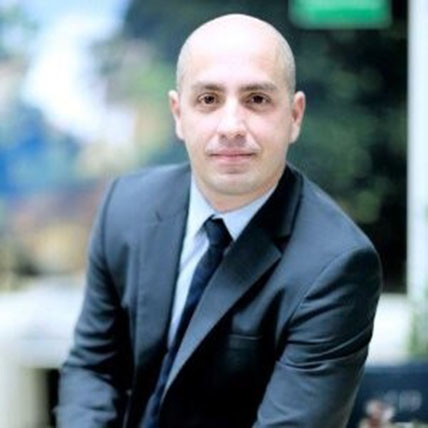 Marcio Trannin
1st Vice President of the Board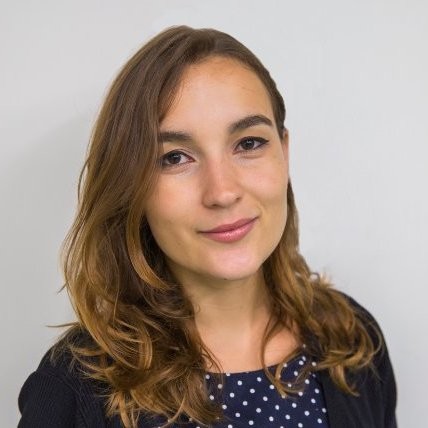 Bárbara Rubim
Vice President of Distributed Generation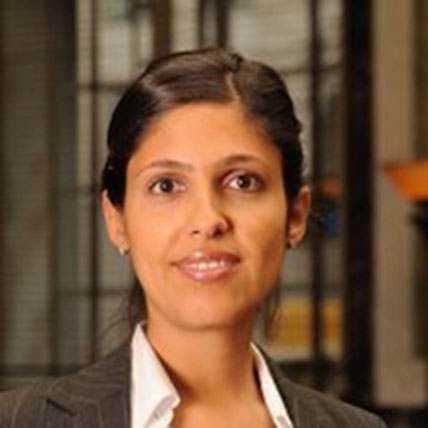 Camila Ramos
Vice President of Investments and Green Hydrogen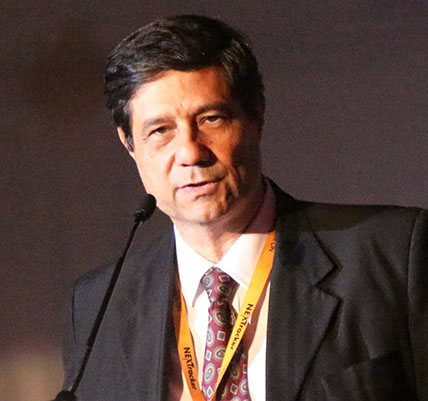 Nelson Falcão
Vice President of Value Chain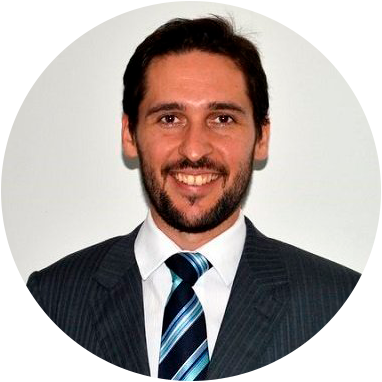 Ricardo Barros
Vice President of Centralized Generation
Composition:
Board Member: Afonso Carlos Brum Aguilar
Board Member: Carlos Gustavo Andrioli
Board Member: Guilherme Susteras
Board Member: Gustavo dos Reis Vajda
Board Member: Harry Schmelzer Neto
Board Member: Luis Pita
Board Member: Marcio Takata
Board Member: Pedro Cunha Fiuza
Board Member: Pedro Miguel de Araújo Mateus
Board Member: Rodolfo Meyer
Board Member: Rodolfo Molinari
Board Member: Rodrigo Kendi Kimura
Board Member: Rodrigo Teixeira Marcolino
Board Member: Rogerio Jorge

Supervisory Board
The Supervisory Board is the organism responsible for the assessment and inspection of the Association's accounts, emitting opinions on the entity's statements of accounts.
Composition:
President of the Supervisory Board: Daniel Pansarella
Effective Member of the Supervisory Board: Wellington Bernardo
Effective Member of the Supervisory Board: Rodrigo Pedroso
1st Alternate Member of the Supervisory Board: Bruno Catta Preta
2nd Alternate Member of the Supervisory Board: Jonas Becker
Advisory Board
Responsible for contributing to ABSOLAR's strategic decisions with analyses, reflextions and guidances, the Advisory Board is composed of members exclusively invited by the Board of Directors.
Composition:
Member of the Advisory Board: Ildo Bet
Member of the Advisory Board: Jurandir Picanço
Member of the Advisory Board: Manuel Rossito
Member of the Advisory Board: Oziel Estevão
State Coordinators
Responsible for representing ABSOLAR in the states in which they are located.
Composition:
State Coordinator of Minas Gerais: Bruno Catta Preta
State Coordinator of Pará: Daniel de Oliveira Sobrinho
State Coordinator of Acre: Edlailson Pimentel
State Coordinator of Goiás: Francisco Maiello
State Coordinator of Ceará: Jonas Becker Paiva
State Coordinator of Paraná: Liciany Ribeiro
State Coordinator of Espírito Santo: Lucas Mota
State Coordinator of Pernambuco: Luzer Oliveira
State Coordinator of Rio Grande do Sul: Mara Schwengber
State Coordinator of São Paulo: Pedro Drumond
State Coordinator of Bahia: Santiago Gonzales Gil
State Coordinator of Mato Grosso: Tiago Vianna de Arruda
Know our team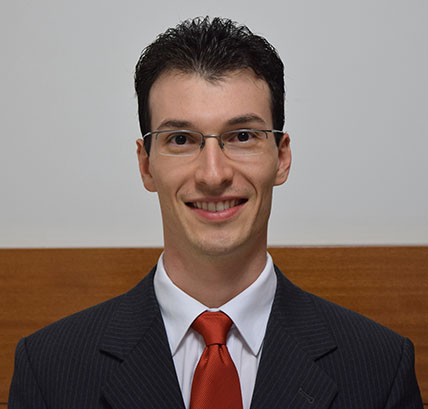 Rodrigo Lopes Sauaia
Chief Executive Officer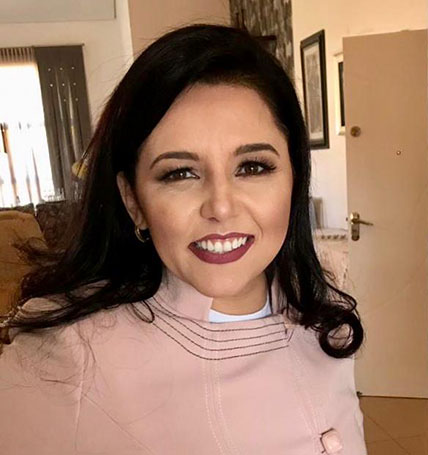 Management
Miriam Lovita
mlovita@absolar.org.br
Administrative
absolar@absolar.org.br
Hellen Santos
hsantos@absolar.org.br
Heloisa Melo
hmelo@absolar.org.br
Rafaela Andrade
randrade@absolar.org.br
---
Associative
associativo@absolar.org.br
Fernando Lemos
flemos@absolar.org.br
Carolina Xavier
cxavier@absolar.org.br
Dayane Neri
dneri@absolar.org.br
Gabriela Carreiro Maia
gmaia@absolar.org.br
Viviane Cristina Forte
vforte@absolar.org.br
Communication
comunicacao@absolar.org.br
Alice Castelo
acastelo@absolar.org.br
Camila Gomes
cgomes@absolar.org.br
Fernanda Bernardeli
fbernardeli@absolar.org.br
---
Events
eventos@absolar.org.br
Beatriz Borges
bborges@absolar.org.br
Danieli Fernandes
dfernandes@absolar.org.br
Leticia Araujo
laraujo@absolar.org.br
Nathália Buzetto
nbuzetto@absolar.org.br
Financial
financeiro@absolar.org.br
Ana Paula Rota
aprota@absolar.org.br
Maureem Gamarano
mgamarano@absolar.org.br
Patricia Nascimento
pnascimento@absolar.org.br
---
Technical and Regulatory (TECREG)
tecnicoregulatorio@absolar.org.br
Arthur Siqueira
asiqueira@absolar.org.br
Camila Prado
cprado@absolar.org.br
Carlos Dornellas
cdornellas@absolar.org.br
Christian Cecchini
ccecchini@absolar.org.br
Ernesto Johannes
ejohannes@absolar.org.br
Fernanda Ide
fide@absolar.org.br
Giovanni Pereira
gpereira@absolar.org.br
Leandro Cesini
lcesini@absolar.org.br
Lucas Kuehl
lkuehl@absolar.org.br
Luiz Fernando Fernandes
loliveira@absolar.org.br
Mariza Plaza
mplaza@absolar.org.br
Mirelly Almeida
malmeida@absolar.org.br
Vinicius Suppion
vsuppion@absolar.org.br
Human Resources
rh@absolar.org.br
Laryssa Cardoso
lcardoso@absolar.org.br
---
Institutional and Governmental Relations
relgov@absolar.org.br
Guilherme Cardozo
gcardozo@absolar.org.br
Information Systems
si@absolar.org.br
Eleric Escaleira Fuzinato
efuzinato@absolar.org.br
Lucas Machado
lmachado@absolar.org.br
Bylaws
ABSOLAR Bylaws have as its basic functions:
To regulate the functioning of the entity facing third parties, mainly including the definition of the general goals of the association, potential profile of associate members, guidelines for decision making and internal organisms for administration and representation;
To regulate the rights and duties of the associate members, establishing general criteria for their relations within the entity.