Get to know the NGOs and projects that ABSOLAR supports​
The partnership between ABSOLAR, Non-Governmental Organizations (NGOs), and non-profit entities aims to make solar energy accessible to all Brazilians, transforming the lives of residents in various municipalities and locations across Brazil. We believe that investing in clean, renewable, and inclusive technologies is the key to shaping the future of the planet.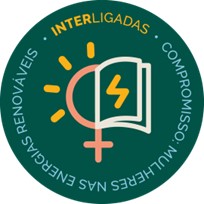 Interligadas is a collective initiative launched in August 2022 by the "Profissionais do Futuro" project (from GIZ and MEC) and MESol (Brazilian Network of Women in Solar Energy). The initiative aims to encourage companies, schools, and individuals to commit to voluntary actions that promote greater female presence in the renewable energy sector. Additionally, participants receive a recognition seal, and best practices are promoted on social media and the initiative's online magazine. Interligadas believes that through collective actions, it is possible to change the energy market and achieve a more inclusive and sustainable energy transition.
Litro de Luz
Litro de Luz is a social project that has been active since 2014, bringing solar energy to Brazilian communities with precarious access to electricity. The project uses recyclable materials such as PET bottles and PVC pipes, which serve as supports for solar panels and other materials used to illuminate the five regions of the country benefiting from the initiative. Litro de Luz has already transformed the lives of more than 16,000 Brazilians while fulfilling the dream of illuminating the entire Brazil with recyclable bottles and renewable energy.
Revolusolar
Founded in 2015, Revolusolar is a Brazilian NGO that aims to promote sustainable development in low-income communities through solar energy. Its activities began in the Babilônia and Chapéu Nogueira favelas, both located in the city of Rio de Janeiro. In addition to its commitment to promoting sustainability in favelas through solar energy, Revolusolar is also responsible for developing social programs such as the PFP – Professional Training Program for residents as solar installers, and the PEC – Education and Culture Program, which conducts awareness workshops with the local population, especially children and adolescents.